The Email Notifications field helps the admin to manage Emails. Using this field, the admin can change Email triggers and the default Email.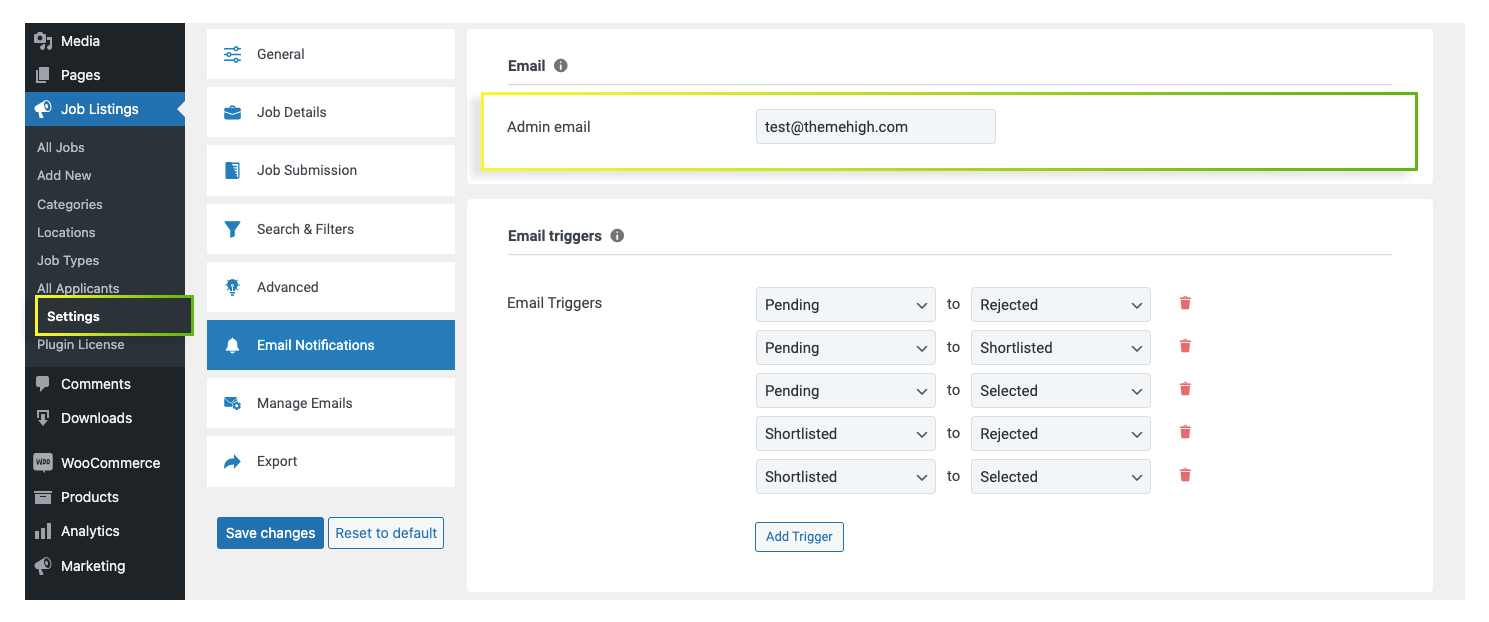 EMAIL
Enter the admin email in the corresponding Admin email textbox.
Email Triggers
EMAIL TRIGGERS - This field helps the admin to edit or add the email triggers. As per the combination set here, the emails will be sent.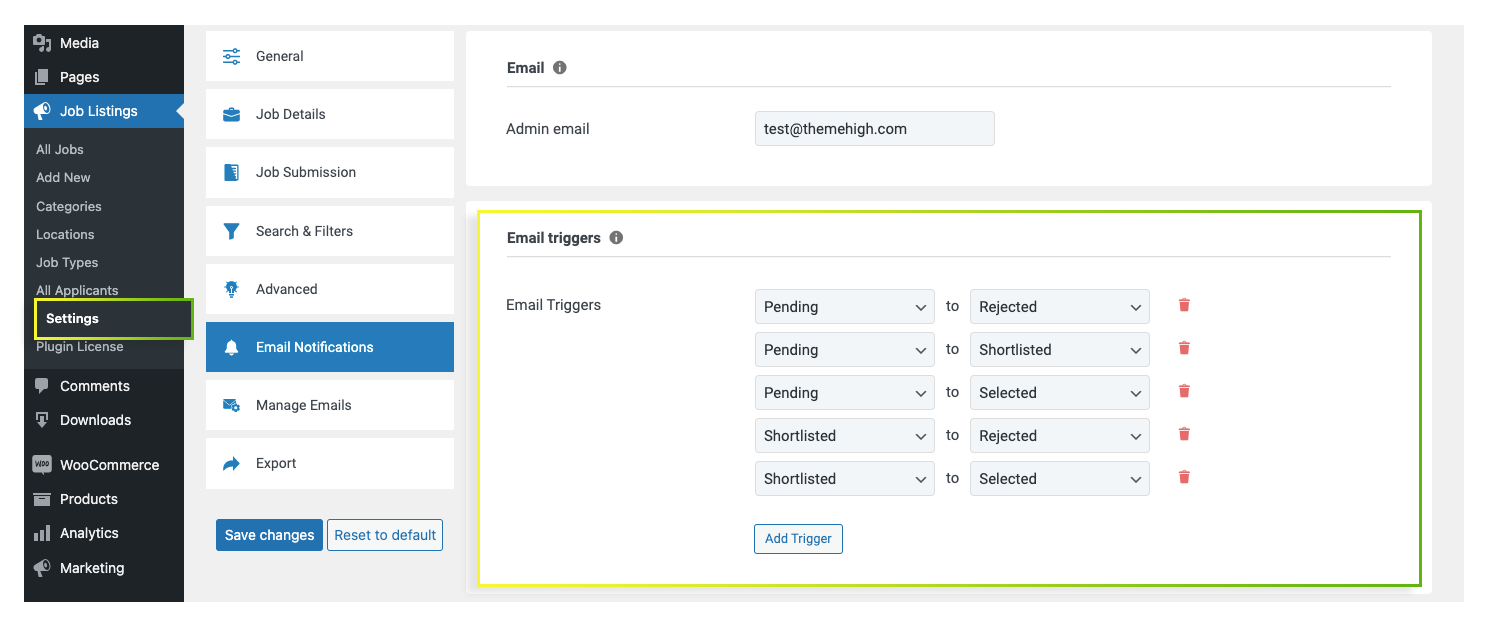 When a new applicant submits the application form, an email will be sent to the applicant's mail id. Also, based on the statuses of the applicant, the mail will be sent.

The Add Trigger button allows you to add a new combination. So that you can set the combination based on the situation.
---
Manage Emails
From the Manage Emails tab, you can edit the subject, heading, and content of each email status.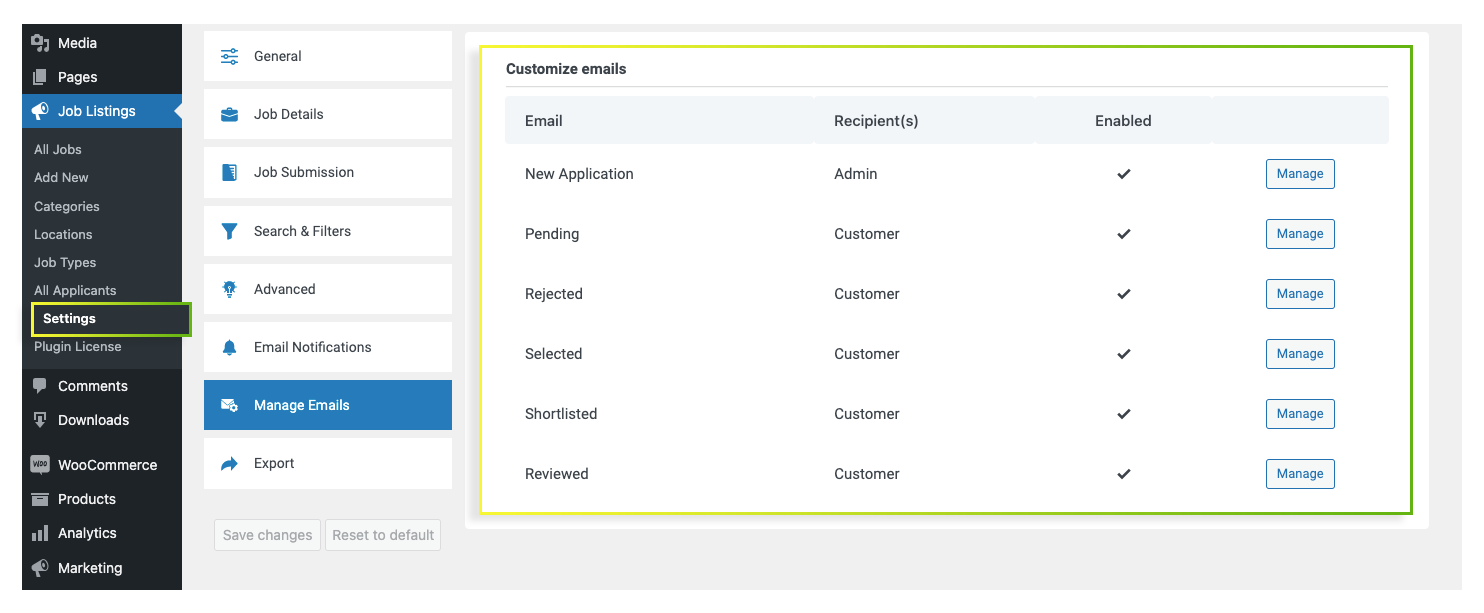 Click on the Manage button corresponding to the email status that you need to edit.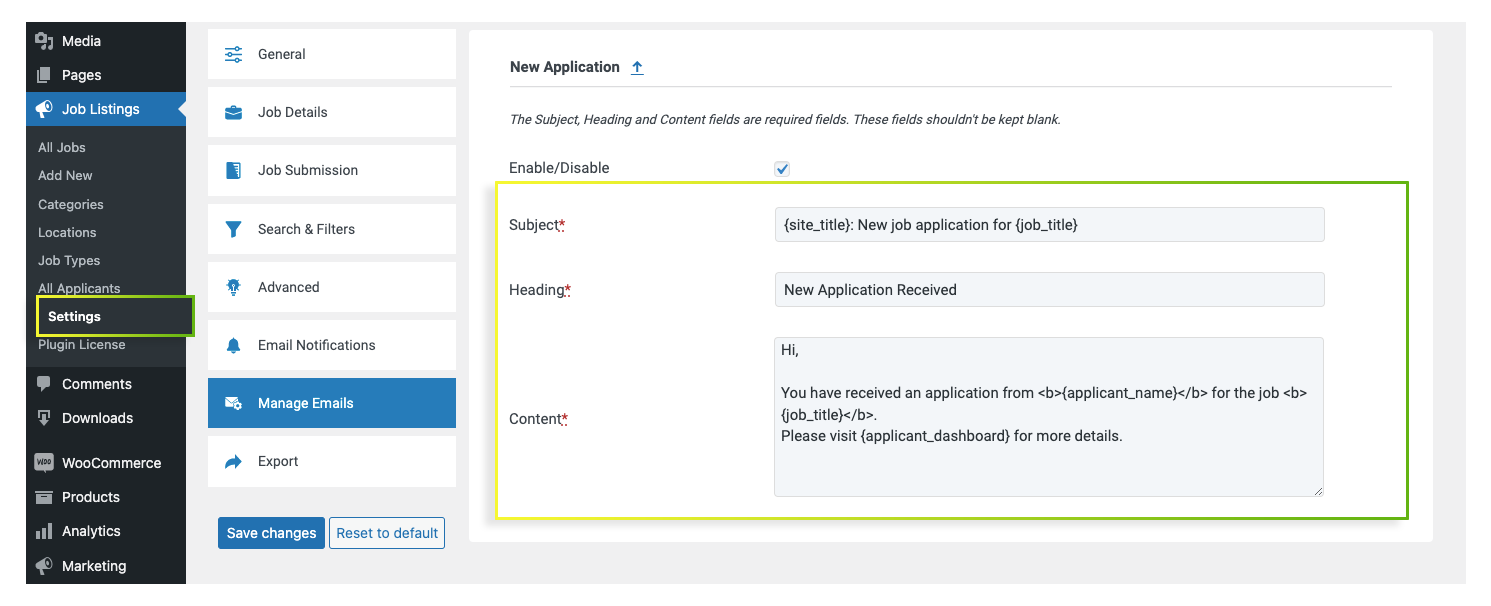 Once the changes are made, click on the Save changes button.
---
Placeholder
You can add placeholders to the Job manager emails.
Please find the list of available placeholders below.
{job_title} - Title of the job applied

{applicant_name} - Name of the applicant

{applicant_first_name} - The first name of the applicant provided in the job application form

{applicant_last_name} - The last name of the applicant provided in the job application form

{applicant_phone} - The phone number of the applicant provided in the job application form

{applicant_email}

-

Email ID of the applicant provided in the job application form
---