View Generated Licenses
Go to Dashboard⟶License Manager⟶All Licenses.
All generated(auto/manual) licenses will be listed here.
Click the Edit icon to view full details of the License Data along with the Order Details.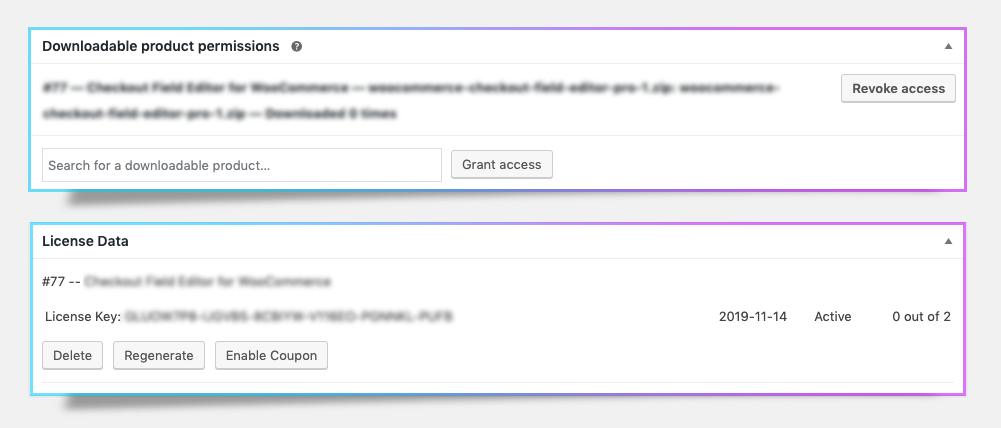 ---
View and manage order license from the admin dashboard
Go to Dashboard⟶Navigate to WooCommerce Orders subsection.
Select the order for which you want to manage the product license.
From the License Data tab, you can delete the existing license keys, regenerate license keys and enable/disable the Coupon.
Under the Downloadable product permissions tab, you can set the product download limit, license expiry, copy the product link and view the Customer download log.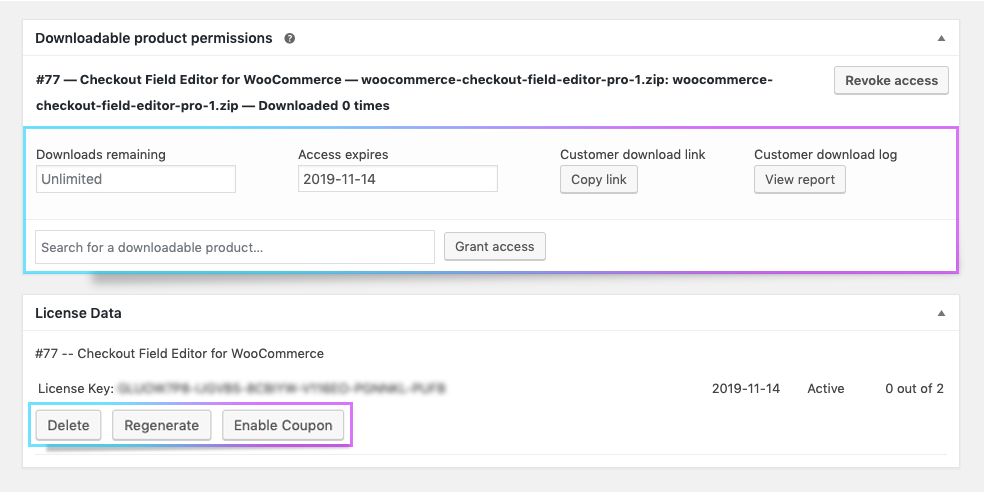 ---
View and manage license from the Customer end (My Account Page)
From the License Keys section in My Account page, you can copy the displayed license key to the License Activation form given in the Plugin's License Settings and activate the plugin.
The order info and product details are displayed.
You can remove the domains where the product is currently active.
Copy the Coupon Code to avail renewal discount the next time you purchase the same product.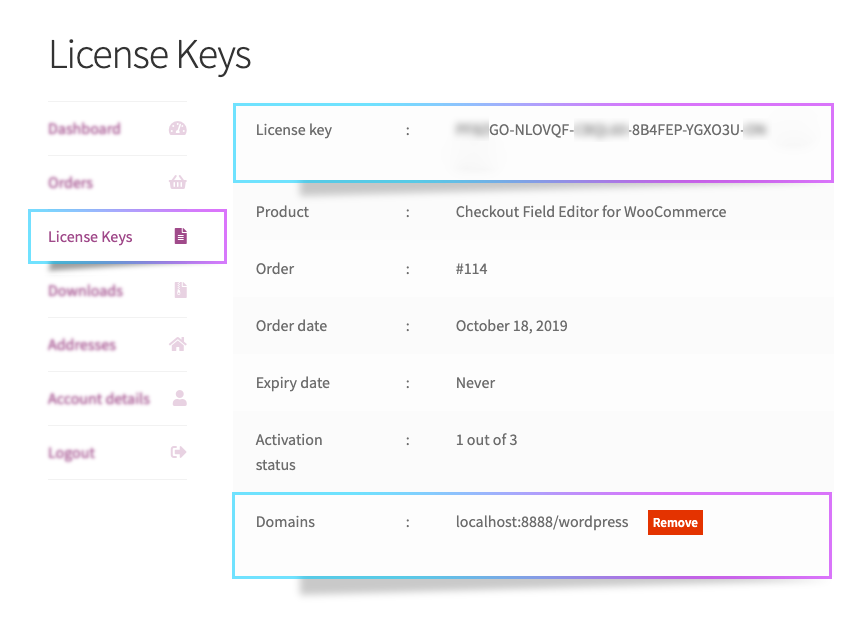 ---