This property lets you save the custom created fields and the corresponding value to the user meta table. Hence, the custom field will be available on the user profile page, and the users can quickly edit the values from there.
The User Meta Data is the information directly related to the users like date of birth, permanent address, Email Id, and much more. In most cases, these details will be similar in every order.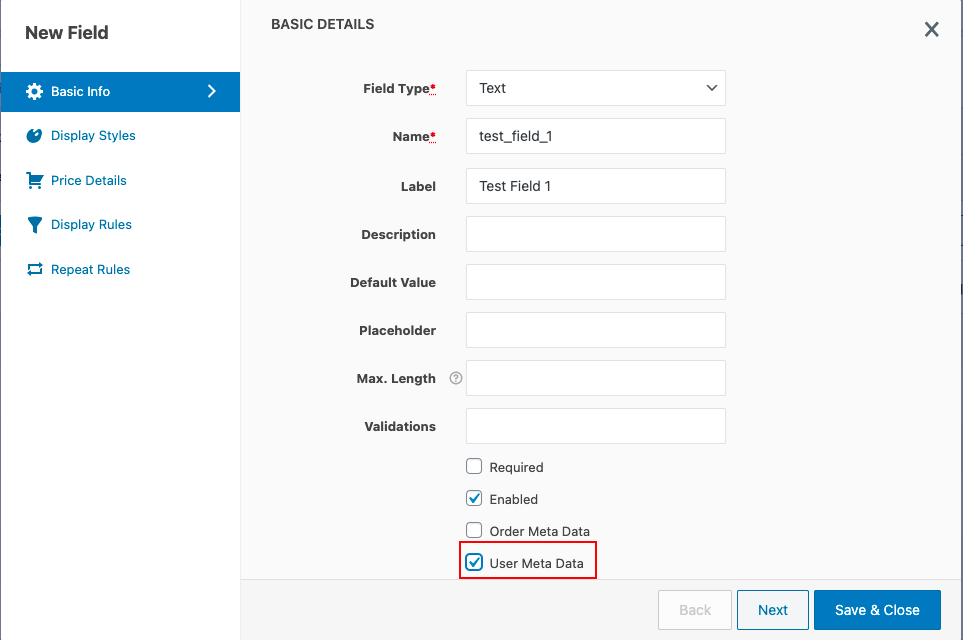 User meta fields will be saved in the wp_usermeta table as User Meta Data, and it will be displayed in multiple places. Custom user field values can be updated from the user profile page.
To create User meta fields, you must select the checkbox 'User MetaData.' Billing and Shipping's custom fields will be displayed on My Account page → Addresses → Corresponding Address(Billing or Shipping).

The custom fields created in the Additional info section and in the custom sections will be displayed at the My Account → Account details tab.
---